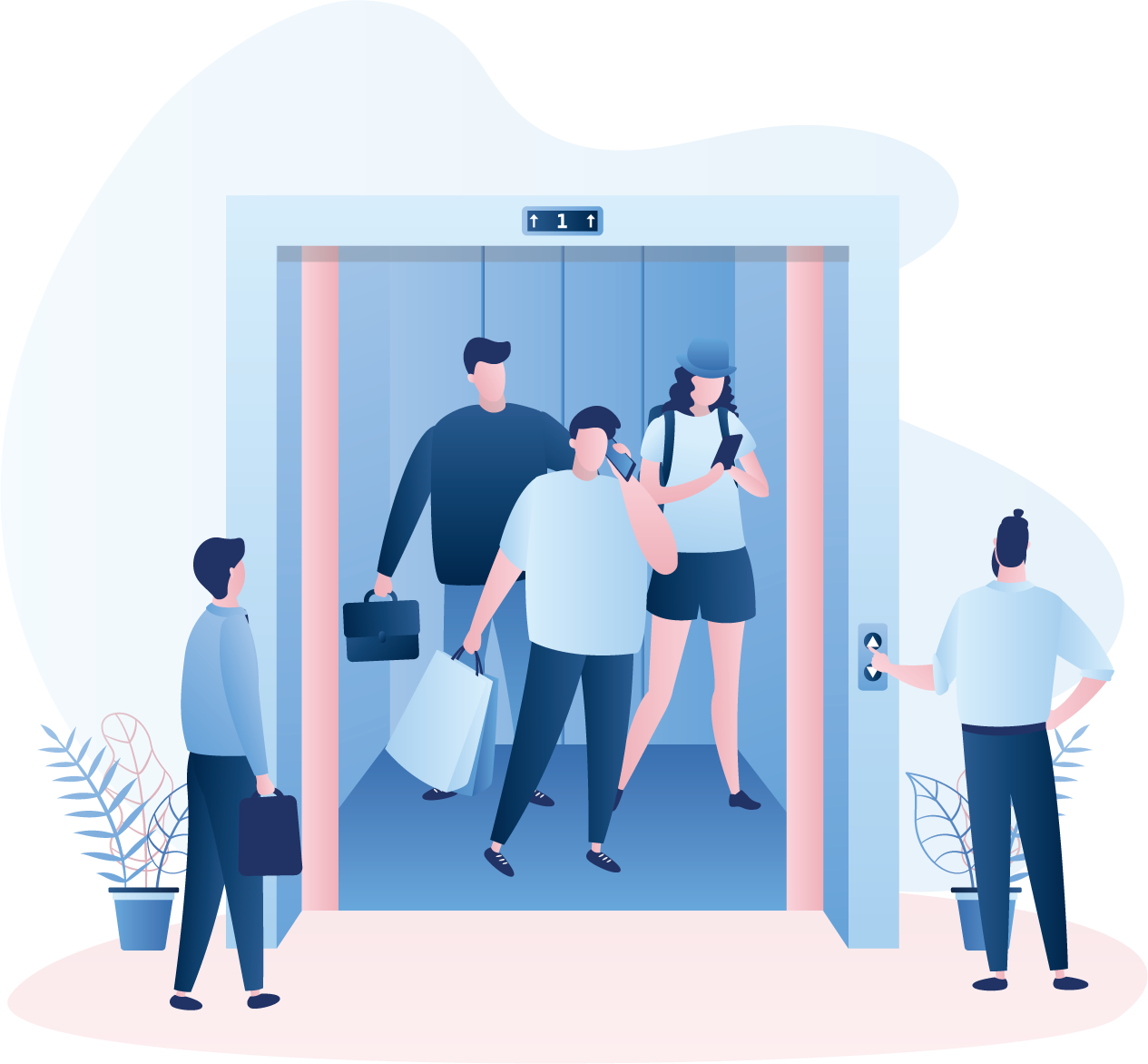 Answering service for elevators
Is your elevator users' safety a priority?
During an emergency or for routine maintenance, our elevator call management service is available around the clock to answer the elevator user's call.
When stepping into an elevator, your users expect to arrive at their desired floor and don't always consider the possibility that the elevator might stop. Since many people have never been trapped in an elevator, their reflex might me to reach for their cell phone. However, many mobile phones are unable to catch a strong enough signal when inside an elevator.
That is why all elevators are equipped with a phone or button that allows the user to call for help if needed. In the scenario that one of your elevators ceases to operate correctly, the person or people inside the elevator can panic and worry for their safety. In those sensitive moments, it is crucial that the call agent be competent, calm, relaxed, and reassuring.
Our experienced staff is readily available whenever an elevator malfunction occurs!
We already take charge of more than a thousand elevators in Canada.
Entrust us with your elevator call management, and our specialized team will immediately take charge of the affected users as soon as a distress call is received.
We answer elevator calls for both emergencies and routine maintenance. If someone is trapped in one of your elevators, our staff can quickly notify the proper officials with important information such as location, elevator, and caller ID for that area, while reassuring the caller that a technician is on the way.
If you manage multiple facilities, we can maintain a database of those properties, the elevators within, and the specific phone numbers associated with each one. Based on your instructions, we will alert the building manager, contact your elevator technician, and anyone else that you wish to include in the elevator call management process.
In the case of a false alarm or prank, we will take a note of it for you but will screen these types of calls in order to save you time and increase your efficiency.
‍
What we offer with our elevator call management service:
High response availability at all times (24 hours/day, 365 days/year).
Call escalation management adapted to the emergency level of the situation.
Customizable elevator answering service for each of your properties, rather than a one-size-fits-all approach.
A professional, composed and patient team that will provide reassurance to your elevator's users.
A dependable business partner that gives you the confidence you need when your professional image is at stake.
As a bonus you get:
An online management interface that integrates call reports.
Configurable transmission profiles.