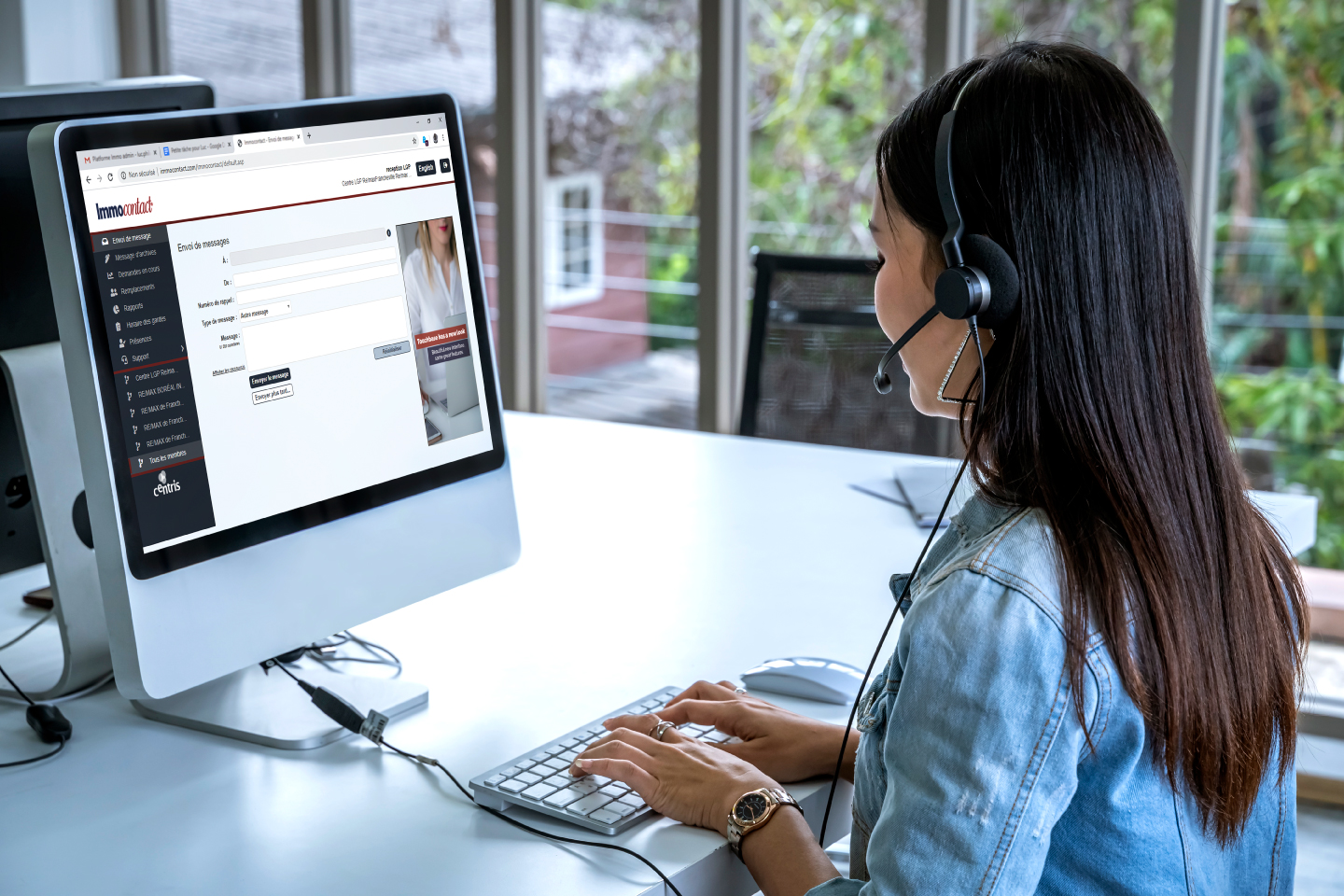 Telmatik provides phone answering services, call center solutions, and communication tools.
Founde in 1994, Telmatik, a division of Tootelo Innovation Inc., has specialized in communication by providing various call management and outsourcing services to businesses from different industries, including agriculture, energy, health, real estate, services and IT. We provide nationwide call center, phone answering, and live receptionist services for businesses like yours!

Every day, over 1,500 businesses entrust their clients' care to our bilingual and professional agents. Our highly-trained team specializes in providing a flawless customer experience, no matter how big or small your business is.
Telmatik's solutions aim to help businesses achieve optimal performance in their market, while maintaining your brand's professional image, quality, and tone. Whether you want us to act as an extension of your team, wherein your clients will never notice a call center has taken their call, or you prefer that we act as a supplier - the choice is yours!

Our team manages over 2 million communications every month, and each call is handled with courtesy and patience. Our team is constantly growing so we can handle all of our incoming calls quickly and effectively, without ever needing to rush a call. This consideration is closely aligned with the values upon which Telmatik is founded: respect, balance, progress and sharing. 
Whether it's an ethical line for employees, after-hours answering service for a growing business, a virtual receptionist service for a local contractor, or acting as a customer support call center for a large company, our team will meet your needs and exceed your expectations.
Managed by a dedicated environmentalist, Telmatik also distinguishes itself by its social responsibility, which translates into concrete measures aiming to minimize its ecological imprint and ensuring its development is the most sustainable possible. You can read more about our green policies on the Tootelo Innovation website.